Norwegian Championship Series
All IFPA sanctioned tournaments held in Norway during each year will award points (equal to WPPRS) which will count towards its own NCS ranking, the Norwegian Championship Series. This can be seen on the front page of IFPA.NO.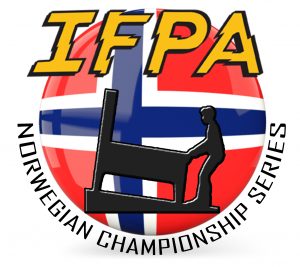 Qualification
Norwegian Championship Series is open for all nationalities that participate in norwegian tournaments. When the year is done, the top 32 players will have qualified to a finals with 25 % WPPR boost, where the winner will earn a place in the European Champion Series, a IFPA World Championship spot in addition to being crowned the official Norwegian Championship Series Champion!

Position 1-4 will get a double boost of starting points for the first playoff round
Position 5-8 will get a single boost of starting points for the first playoff round
Finals playoff
The finals will be held January 2024, time and location yet to be determined
It will be a full tournament weekend with warmup and side tournament in addition to the main NCS finals. A rough outline of the format and time schedule can be read below.
Date and location: TO BE DECIDED